Building character
St. Mary's CVA holds a career day for all pupils.
Sports
Our pupils regularly take part in sports competitions held with other local schools. This picture shows our basketball team, who came first in the small schools competiton in the High Peak Area basketball finals. They went on to represent the High Peak in the Derbyshire County Basketball Finals for the Small Schools.
They also came second in the overall High Peak Area Finals tournament (Silver Medal) against the big primary schools.
On top of that, they won the Spirit of the Games trophy for the School Games Value of Honesty.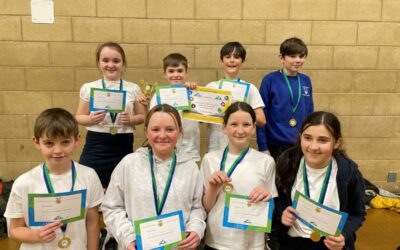 Collapsed curriculum day. KS1 are recapping their learning on, '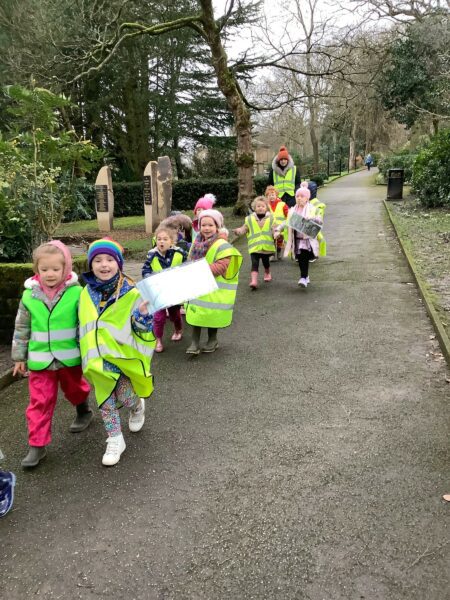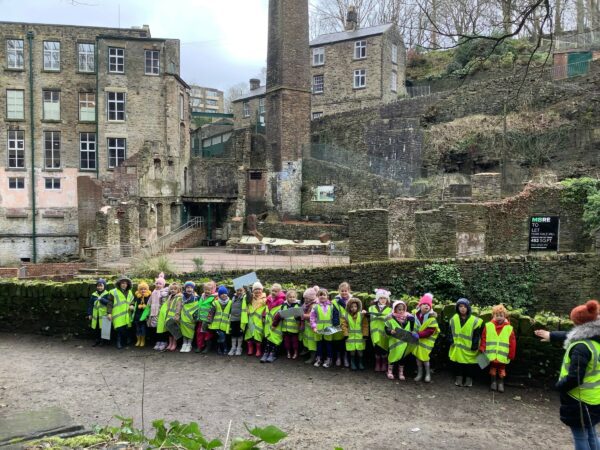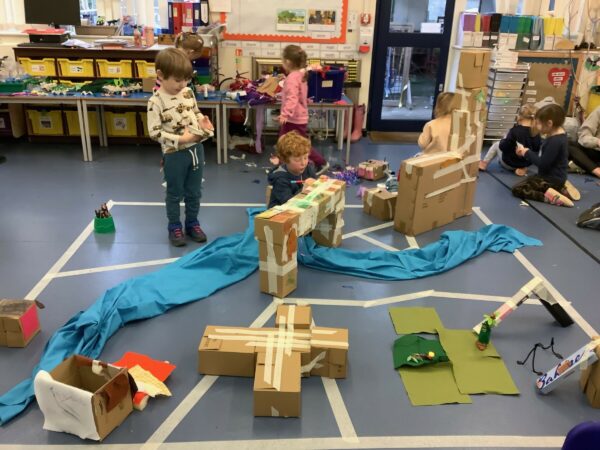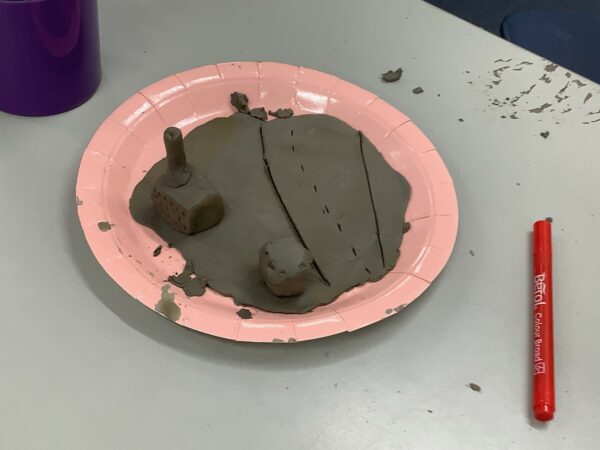 Small town, big city'
Collapsed curriculum day based on Mardi Gras and British values as part of Global learning.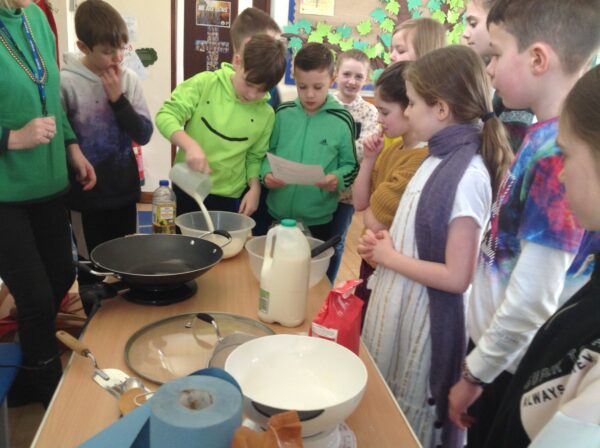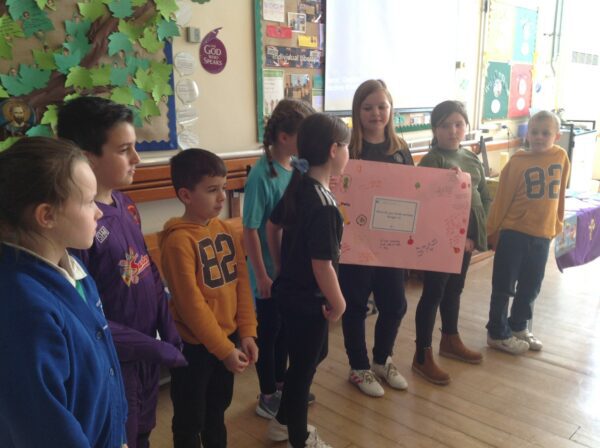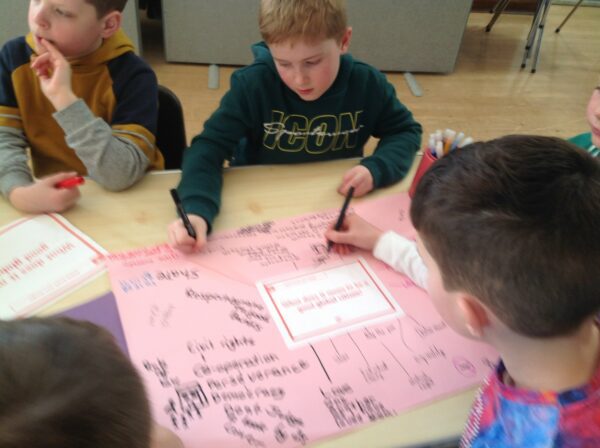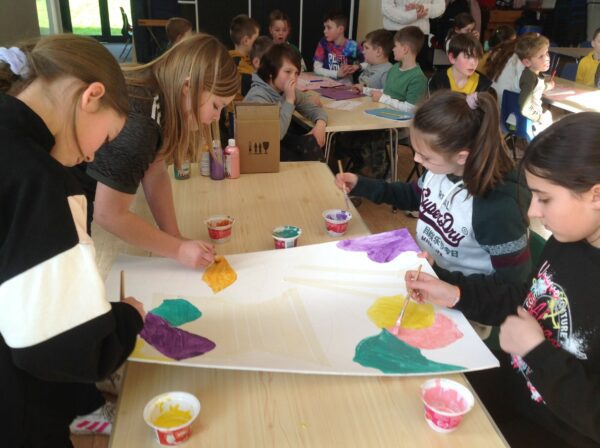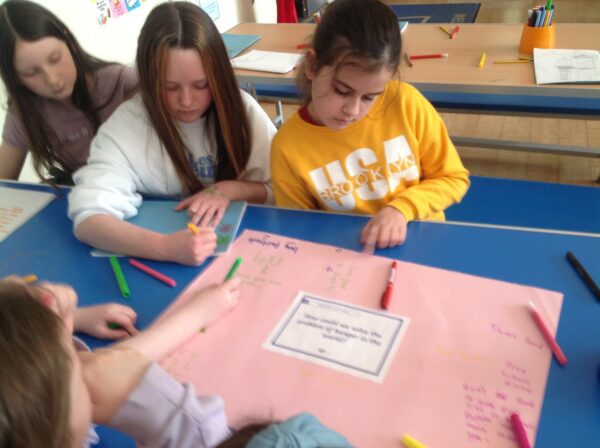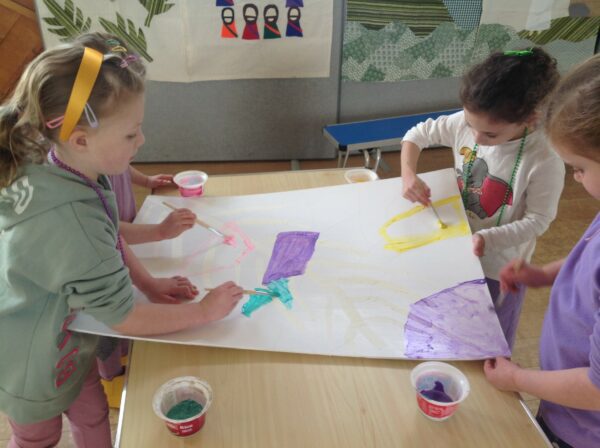 Meet the author virtual visit with Lucy Hawking
All the pupils have been listening to this very famous author (Steven Hawking's daughter!) talking about climate change. The pupils have suggested that they can all do one small thing to reduce global warming.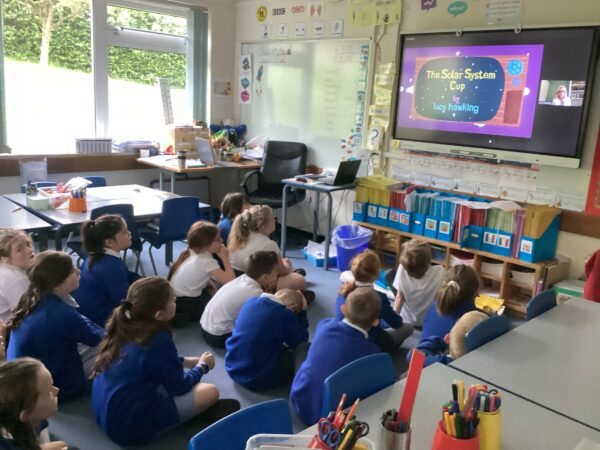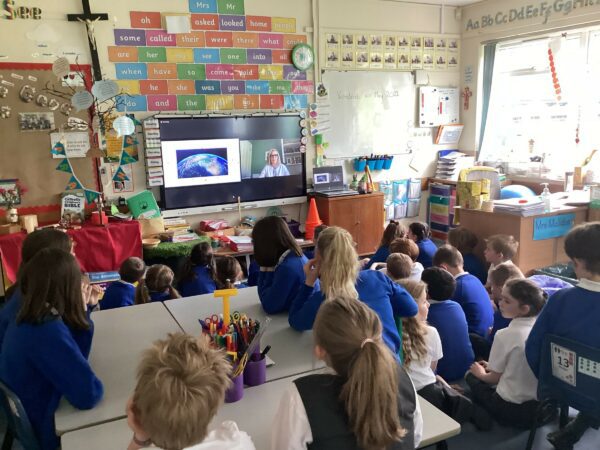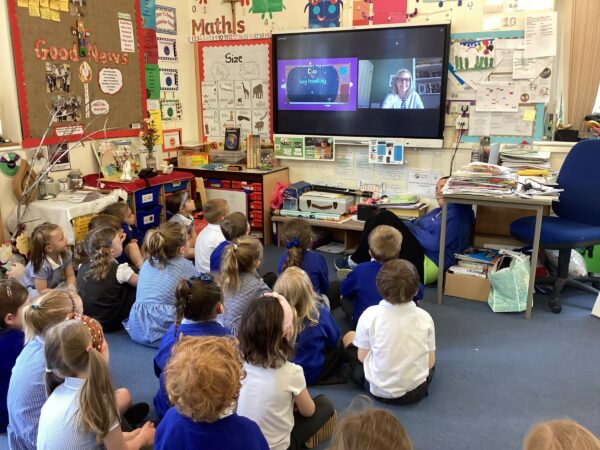 Class 2 have been learning about algorithms.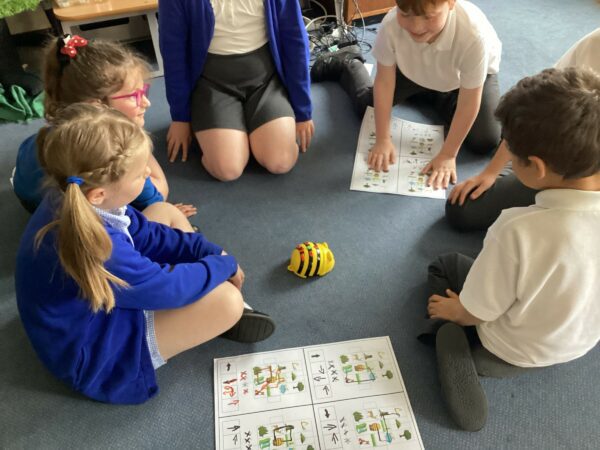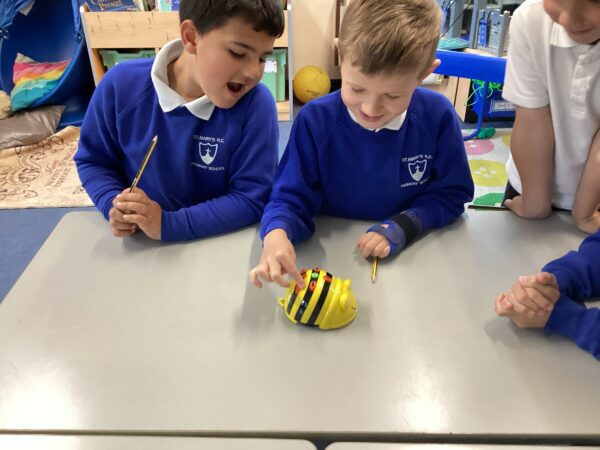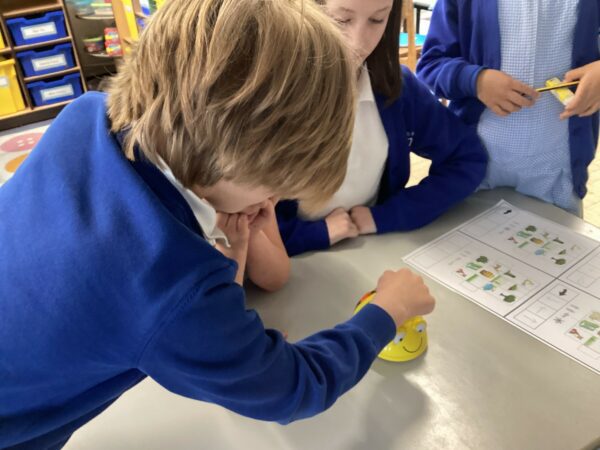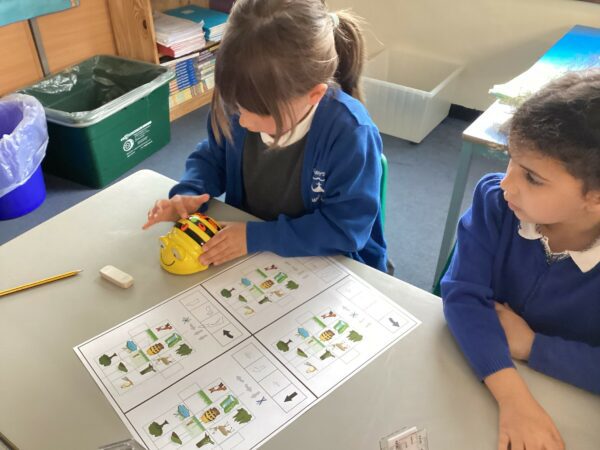 Class 2 science .Pupils are working scientifically investigating cloud formation.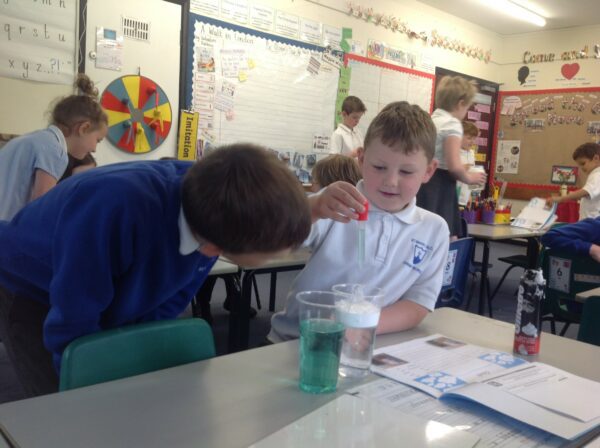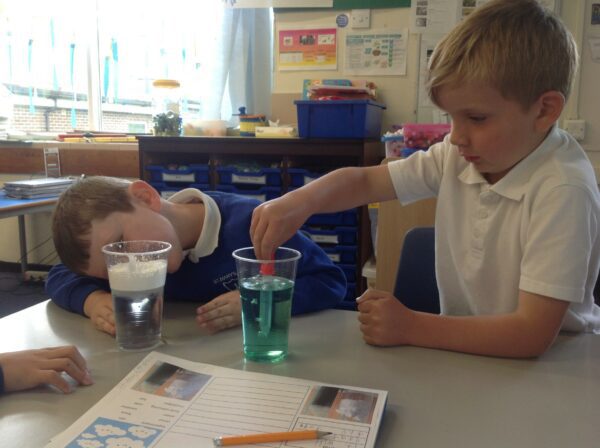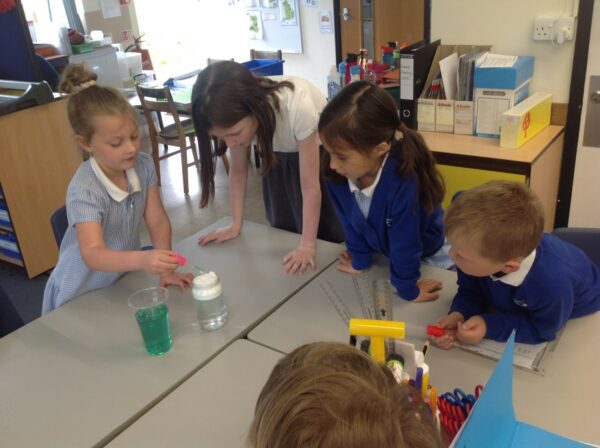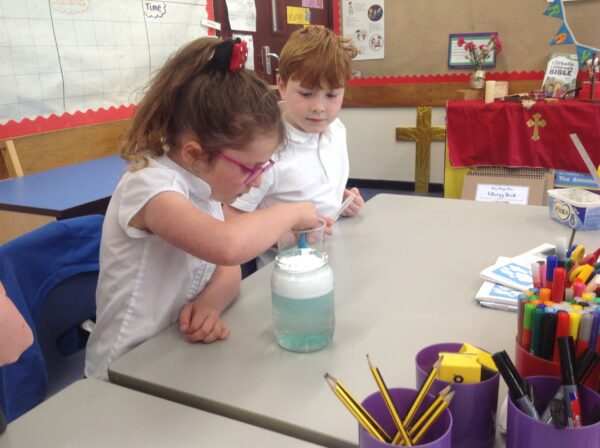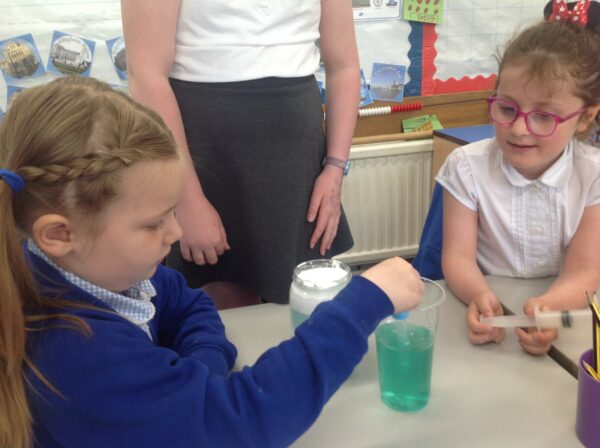 Class 1 took part in the Highland Games to support their learning of the four nations. We learned all about Scotland and made shortbread biscuits to taste also. We loved the Highland fling!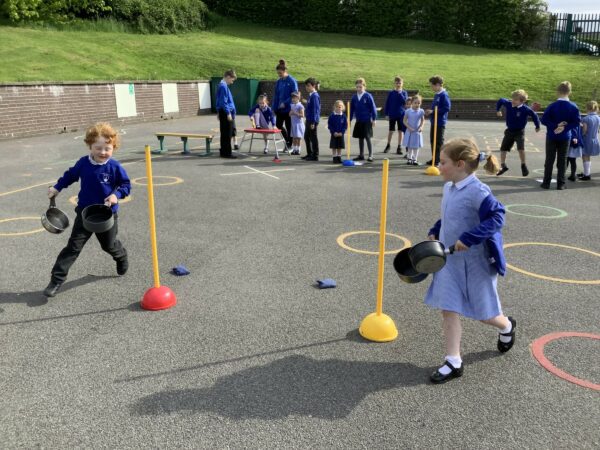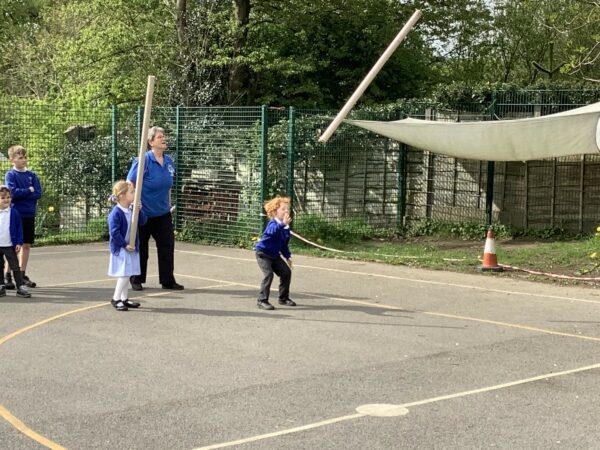 Class 1 have been experimenting with shaving foam to test what happens to clouds as they fill with water. We listened to an experts video on how clouds form and then predicted what we thought would happen as we added coloured water to the cloud. We also tested our art knowledge when thinking about secondary colours through mixing primary ones.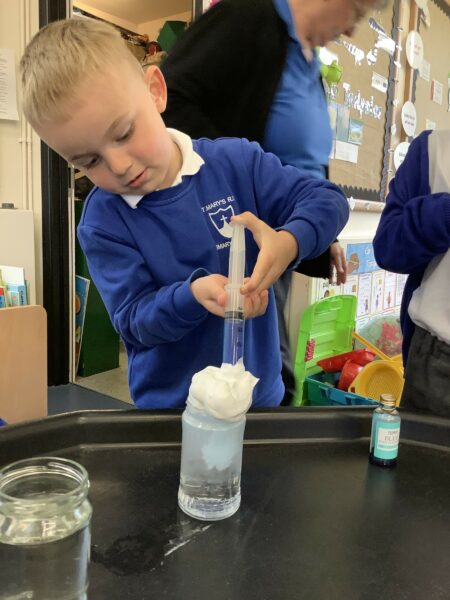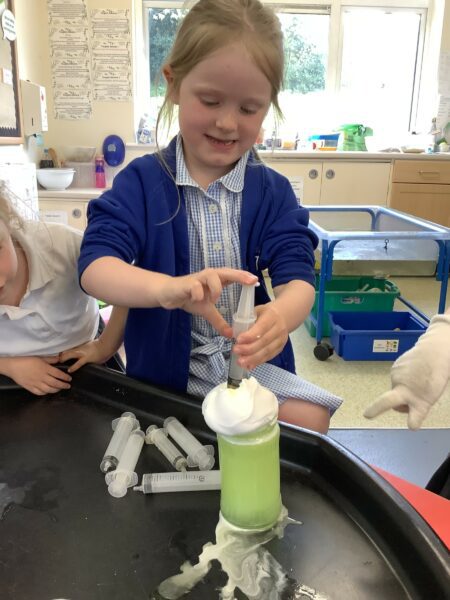 To support our understanding of Pentecost and how Jesus sent the Holy Spirit, Class 1 have been exploring the effects of the wind. We looked at wind as though it was the Holy Spirit, even though you can't see it you know that it is there. We chose to make a dreamcatcher in our forest school to catch the wind and dreams of all the children in school.